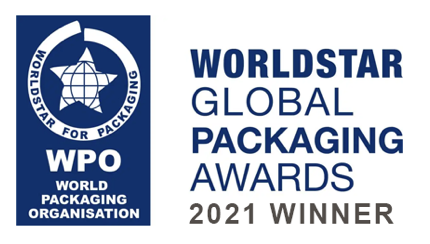 The Roll 'n' Recycle® certification program, launched in Australia just 12 months ago, has been awarded a WorldStar by the World Packaging Organisation (WPO) for the kerbside recyclable pouch produced by O F Packaging for Brookfarm.
It's an endorsement of the highest level following the program already winning two GOLD PIDA awards and being a finalist in the Sustainable Packaging Awards. Roll 'n' Recycle now sits with very esteemed company alongside some of the most innovative businesses in the world.
The WorldStar Competition is one of the major events of the WPO and is the pre-eminent global award in packaging. Each year WPO is recognising the 'best of the best' (nay Top Gun) in packaging innovations from across the globe.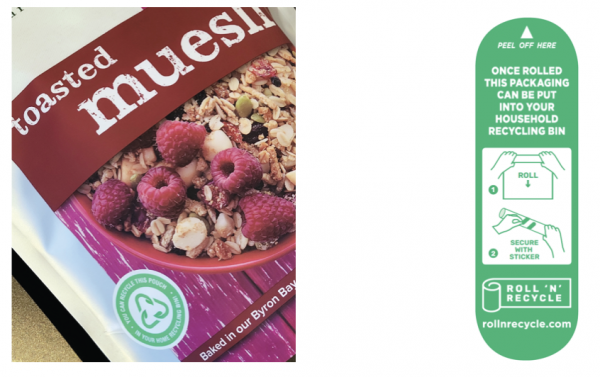 Each year WorldStar receives entries from more than 34 countries around the world. Out of these entries around 200 winners are selected to receive WorldStar Recognition based on the evaluation of the judging panel. The prestigious International Awards Ceremony and Gala dinner to recognize the winners, is organized on yearly basis in one of the countries that is member of WPO.
WPO President, Pierre Pienaar said, "On behalf of the WPO, our heartiest congratulations to all WorldStar winners. What a fantastic achievement on the global stage. Do take your award and display it to show clients and customers of your significant win. But also take this accolade to encourage and inspire others to achieve their best too".
Roll 'n' Recycle's award was one of 27 World Star accolades won by Australia and New Zealand today - an outstanding result for the region and demonstrates the forward thinking focus and knowledge that can be found locally.
The Top 4 most awarded countries of the 2022 edition are:
Germany - 28 awards.

Australia & New Zealand - 27 awards
Japan - 23 awards.
China - 15 awards.
Founder of PREP Design Anthony Peyton said, "We are very proud to receive this award, as it further validates the reason why we created it in the first place- to divert valuable resources away from landfill and further strengthen the idea of a truly circular economy".
More detail on the award can be found here: Roll 'n' Recycle wins prestigious World Star award
The complete list of WorldStar Packaging Awards 2021 winners can be viewed at https://www.worldstar.org/winners/.